"The response we get from the movie is amazing...
It goes far beoynd, what we have imagined"
– Susanne Glerup Lov
CASE STUDY 03
CLIENT
Lov i Listed
CATEGORY
Storytelling
TYPE OF CONTENT
Video

LOV I LISTED //
A ceramic studio
The ceramic studio is run by Torben Lov and Susanne Glerup Lov. They produce handmade ceramics, inspired by nature on Bornholm, their home. They are currently focused on 2 tableware series, where one has been specially created for the recently Michelin-starred restaurant Kadeau. Besides the restaurant's public exposure, the award also had the effect of placing the ceramic studio in the spot light. Since then demand for their products has increased tremendously.
THE PROJECT
Lov i Listed approached us after we had been teaching Susanne at a Business Boost Camp. After having seen some of our productions, we were asked to visualize the production of one of their ceramic pieces from the Kadeau tablewear series.

The video content was for their new website, and they already had a strong feeling of the story to tell, the style, music, look and feel. For them it was important to show their true passion, the energy they put into the production process and that everything is handmade. From their clear brief, we immediately knew that they were not looking for a product or sales promotion video, but rather an atmospheric type of video content with an artistic approach. A way to tell the story of their long life work and passion.
WHAT WE DID
First we made a storyboard outlining the process of making the piece from the tableware series that they wanted to depict. Then we visited the studio, observed and got a feel of the location. Watching Torben at work we realized that his hands was the center of the action and attention. We then choose to focus around this. Hands at work, doing the same as they have been doing for decades. The memory of the hands.

Torben and Susanne also had a specific music piece, ("home" by Teitur), that they wanted to use. We have worked with Teitur previously, and know how lovable and authentic his voice is. Therefore we made the decision to make the video without voices or people addressing the camera. This was to let the music, song and imagery create a perfect harmony together. That way the viewer get's the opportunity to focus on Torben's work, how he handles the clay, forms it and reworks is again. Just a straightforward construction and visual interpretation without unnecessary interruptions.
We also produced video backgrounds for their website. Sequences that are kept short, and shot and edited with the intention of becoming loop videos. Visiting guests on the website than get an idea of the atmosphere from the studio when browsing the site. They create a dynamic and compelling user experience and quickly lets the visitors form emotions and brand memory.
THE RESULT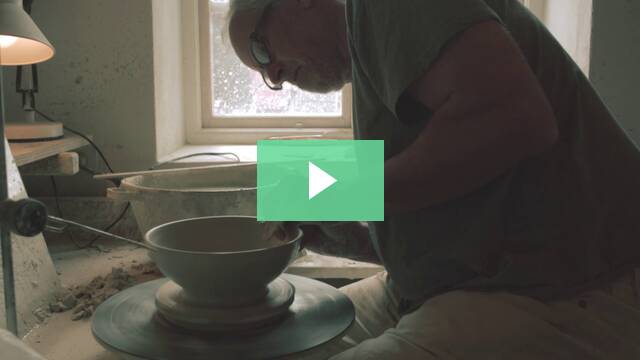 TESTIMONIAL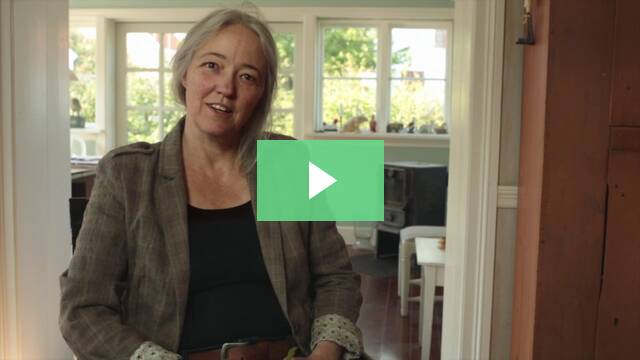 Get in touch
Send us a message / * These fields are required.